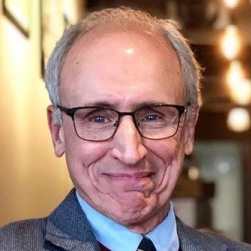 Dr. Sittser grew up in Grand Rapids, Michigan. He attended Hope College and Fuller Theological Seminary, where he earned his M.Div degree. He served as an associate pastor at Emmanuel Reformed Church in Paramount, California, for five years, then as chaplain at Northwestern College in Orange City, Iowa, for six years before returning to school, this time at the University of Chicago, to earn his Ph.D. in the History of Christianity under Martin E. Marty. He taught theology at Whitworth University until his retirement in 2021. 
He sat on many committees and boards at Whitworth and in the community, including serving as chair of the Theology Department, the Certification for Ministry program, and the MA in Theology program, which he founded in 2008. He also led many theology reading groups for local pastors. In 2014 Jerry and his good friend and colleague, Terry McGonigal, secured a grant from the Lilly Endowment to found Whitworth's Office of Church Engagement. He is now serving in that office as a Senior Fellow. 
Dr. Sittser has won numerous awards and honors. He was a recipient of the prestigious Javits National Fellowship while he attended the University of Chicago. He was voted by senior students as the Most Influential Professor on ten occasions, and he also won both junior faculty and senior faculty teaching awards, which is chosen by peers. He has won national writing awards, too, including a Gold Medallion Award from evangelical publishers for When God Doesn't Answer Your Prayer, the Logos Book Award for Water from a Deep Well, and an award of merit from the Christianity Today annual book awards for A Grace Revealed. 
He has written dozens of articles and nine books: The Adventure, Love One Another, and Water from a Deep Well: Christian Spirituality from Early Martyrs to Modern Missionaries (InterVarsity Press); A Cautious Patriotism: The American Churches and the Second World War (University of N. Carolina Press); A Grace Disguised: How the Soul Grows Through Loss, The Will of God as a Way of Life, When God Doesn't Answer Your Prayer, and A Grace Revealed: How God Redeems the Story of Your Life (Zondervan), and Resilient Faith: How the Early Christian "Third Way" Changed the World (Brazos), which explores the emergence of the Christian movement. Many of his books have been translated into other languages (A Grace Disguised into 20 languages alone). He is currently working on a book on Christendom, tentatively entitled Dominant Faith.
He speaks frequently at churches, Christian conferences, pastor's conferences, as well as on college campuses; he has made two trips abroad to teach, too, one to Nairobi, Kenya, and the other to Santa Cruz, Bolivia. Married to Patricia since 2010, he has three married children, two married step-children, and eleven grandchildren, whom he sees often and adores. He enjoys woodworking, gardening, hiking, travel, classical music, and exercise. 
Dr. Sittser defines his calling as serving as a bridge between the academy and the church. His writing and speaking evidence this commitment.