Planting life-giving, missional churches in the PNW and beyond.
For too long, church planting has been focused on the already convinced, already churched. The Pacific Northwest Movement seeks to start new churches that will make sense to those who long to see God in a new way.
Raising up missional leaders to transform the Pacific Northwest and beyond.
We have a dream of making disciples who become missional leaders who plant life-giving, reproducing Jesus-centered churches across the Pacific Northwest and beyond. It's a God-sized dream!

missionary leaders trained
There are several ways to get involved with the PNW Movement.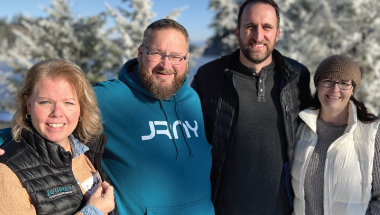 Is it your dream to plant a church or join a church planting team? Consider the PNWM.
We're Planting churches of all models, shapes, and sizes designed to meet people where they are.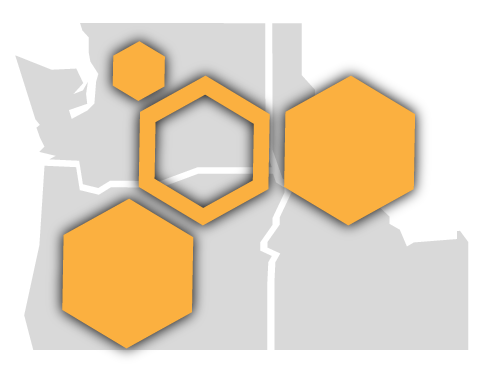 Context, Culture, and Caring – Each church planted pays attention to the neighborhood they inhabit, seeking to bring good news to all in ways that can be understood.
What others are saying about PNW.
In the world of church planting, I have found the PNWM group consistently and purposefully applies missional and incarnational principles to their work. I applaud them!
Alan Hirsch
Founder of 100Movements, Forge Mission Training Network, and Future Travelers
The Pacific Northwest Movement exemplifies the kind of collaboration and multiplication that is needed in every region and city across the United States. As we reproduce PNM, I believe it will change the spiritual landscape of our country.
Dave Ferguson
Visionary, NewThing
The Pacific Northwest Movement is harbinger of what is coming to the church in the West; a signpost of a more beautiful apologetic for the Gospel that will let their city know that Jesus has been sent by the Father (John 17:23).
Rob Wegner
Author, Leader of the Kanas City Underground and North American Director for NewThing
The church paradigm in America has meaningfully shifted and a new imagination is required to stay in step with the Spirit of God. Today's landscape represents either well-deserved rejection or revival for the creative missionary. The PNW Movement can help open your eyes to the missional imperative and opportunity hidden in plain sight.
Dr. Peter Sung
church planter, psychologist, and author of The Post-Church Church
The friendship, energy, and missional spirit is so palpable in the PNWM. I was so encouraged by my time with them, and I look forward to all that God will do in the region and beyond!
Drew Hyun
Founder/Pastor of Hope Church Midtown and Hope Church NYC
The Pacific Northwest Movement is made up of a team of faithful disciples focused on building up the local church in our neighborhoods through organic, relational connections focused on the love of Jesus Christ. We are grateful to partner with them!
Rev. Mindy Smith D. Min
Director of the Office of Church Engagement at Whitworth University
The PNWM is one of most innovative and hopeful things happening in the church planting world right now. This is a movement built on collaboration and oriented by a deep conviction that Jesus is alive and well and building his church.
Rev. David Swanson
Church planter and author of the book, Rediscipling the White Church
If you would like to learn more about the PNW Movement or participate as a church planter, partner church, volunteer or any other capacity please complete the form to the right.
We are always on the lookout for pastors, residents, partners, and volunteers with a wide range of skills, abilities, and interests, who care about church planting and helping to reach the world for Jesus.